Find a Place to Fish in Yorkshire
Find out where to fish – ALWAYS BEST TO GIVE THEM A RING – search for the best places to fish near you, local fishing spots, using our fishing lakes directory.In addition, learn more about species that can be caught in these waters as well as places to buy fishing tackle, licenses, equipment etc. from our friendly experts listed here.
Elm Tree Farm Fisheries Ltd, Kilnhurst Rd, Rotherham, S65 4PD, South Yorkshire
Tel. 01709 853382
Impressive Fishing, 33 Renathorpe Rd, Sheffield, S5 0JJ, South Yorkshire
Tel. 07561 527774
Langwith Lakes, Langwith Lane, York, YO10 5EJ, North Yorkshire
Tel. 01904 431874
Loxley Fisheries, 120a Harvey Clough Rd, Sheffield, S8 8PG
Tel. 07860 372807
Pinchmill Fisheries, York, YO51 9QJ
Tel. 01423 322045
Queensferry Cruises, 63 Burniston Rd, Scarborough, YO12 6PH, North Yorkshire
Tel. 07834 410309
Rievaulx Sporting Ltd, Abbots Well, York, YO62 5LB
Tel. 01439 798115
Skylark Boat Fishing Trips Scarborough, Golden Ball Slip Way Sandside, Scarborough, YO11 1PG
Tel. 07939 025881

Fishing Lake: If you manage a fishing lake in Yorkshire please contact us for your free listing here.
Covering the following areas in Yorkshire: Broadway, Droitwich, Evesham, Malvern, Pershore, Tenbury Wells, Worcester
This page is part of our Fishing Lake Directory for Yorkshire. If you weren't looking for Fishing Lake in Yorkshire please use the search at the bottom of the page.
Fishing Lake Reviews in Yorkshire
Please contact us with your reviews of any of the lakes you visit or fish. Opening hours and costs are very useful.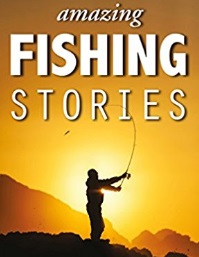 You will find short extracts from Amazing Fishing Stories on each of our directory pages. There is a link to buy the book on our book page.