Find a Place to Fish in Worcester
Find out where to fish – ALWAYS BEST TO GIVE THEM A RING – search for the best places to fish near you, local fishing spots, using our fishing lakes directory.In addition, learn more about species that can be caught in these waters as well as places to buy fishing tackle, licenses, equipment etc. from our friendly experts listed here.
Barron Lodge Fishing Pool, Boraston Lane, Tenbury Wells, WR15 8LH
Tel. 01584 819990
Black Monk Fishing Lakes, Evesham, WR11 4TG, Worcestershire
Tel. 01386 870180
Cob House Country Park, Worcester Rd, Worcester, WR6 6YE
Tel. 01886 888517
Wellfield Pools Fishery, Little Meaton Farm Meaton Lane, Bewdley, DY12 3DF
Tel. 01299 841264
Witley Fisheries, Puddle Edge, Hazelhurst Farm, Worcester, WR6 6LF
Tel. 01299 896600
Woodland View Fisheries, Hay Lane, Droitwich, WR9 0AU
Tel. 01905 620872

Fishing Lake: If you manage a fishing lake in Worcester please contact us for your free listing here.
Covering the following areas in Worcester: Broadway, Droitwich, Evesham, Malvern, Pershore, Tenbury Wells, Worcester
This page is part of our Fishing Lake Directory for Worcester. If you weren't looking for Fishing Lake in Worcester please use the search at the bottom of the page.
Fishing Lake Reviews in Worcester
Please contact us with your reviews of any of the lakes you visit or fish. Opening hours and costs are very useful.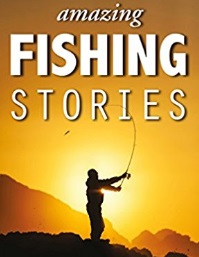 You will find short extracts from Amazing Fishing Stories on each of our directory pages. There is a link to buy the book on our book page.