Find a Place to Fish in Essex
Find out where to fish – ALWAYS BEST TO GIVE THEM A RING – search for the best places to fish near you, local fishing spots, using our fishing lakes directory.In addition, learn more about species that can be caught in these waters as well as places to buy fishing tackle, licenses, equipment etc. from our friendly experts listed here.
A12 Lakes, Arion, Brook End Rd South, Chelmsford, CM2 6NX, Essex
Tel. 07958 336691
Dream Fishing Holidays, P.O Box 10796, Chelmsford, CM1 9QG
Tel. 0845 094 0013
Lakeland Fishery, Wickham Bishops Rd, Chelmsford, CM3 2JL
Tel. 01245 380416
The Mill Carp Fishery, Sandford Mill Lane, Chelmsford, CM2 7RT
Tel. 07907 113112
Whitevane Carp Fishery, Crowsheath Farm Hawkswood Rd, Billericay, CM11 1JT
Tel. 01268 711511

Fishing Lake: If you manage a fishing lake in Essex please contact us for your free listing here.
Covering the following areas in Essex: Aberdour, Balerno, Bathgate, Bo'ness, Bonnyrigg, Broxburn, Currie, Dalkeith, Dunbar, East Linton, Edinburgh, Gorebridge, Gullane, Haddington, Heriot, Humbie, Innerleithen, Inverkeithing, Juniper Green, Kinghorn, Kirkliston, Kirknewton, Lasswade, Linlithgow, Livingston, Loanhead, Longniddry, Musselburgh, Newbridge, North Berwick, Pathhead, Peebles, Penicuik, Prestonpans, Queensferry, Ratho, Rosewell, Roslin, Seafield, South Queensferry, Tranent, Walkerburn, West Calder, West Linton
This page is part of our Fishing Lake Directory for Essex. If you weren't looking for Fishing Lake in Essex please use the search at the bottom of the page.
Fishing Lake Reviews in Essex
Please contact us with your reviews of any of the lakes you visit or fish. Opening hours and costs are very useful.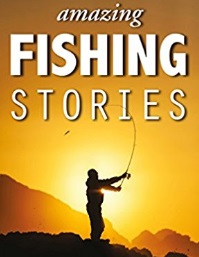 You will find short extracts from Amazing Fishing Stories on each of our directory pages. There is a link to buy the book on our book page.