Find a Place to Fish in Devon
Find out where to fish – ALWAYS BEST TO GIVE THEM A RING – search for the best places to fish near you, local fishing spots, using our fishing lakes directory.In addition, learn more about species that can be caught in these waters as well as places to buy fishing tackle, licenses, equipment etc. from our friendly experts listed here.
Adventure Fly Fishing UK, 4a Jacobs Pool, Okehampton, EX20 1LJ
Tel. 07908 680811
Bellbrook Valley Trout Fishery, Bellbrook Valley Fishery, Bellbrook Farm, Tiverton, EX16 9EX
Tel. 01398 351292
Blue Water Sports, Nightingale House, Long Road, Paignton, TQ4 7BB, Devon
Tel. 01803 553955
Fish 'N' Trips, 17 Commercial St, Plymouth, PL4 0LN
Tel. 07971 208381
Furzebray Carp Lakes, Furzebray George Nympton Rd, South Molton, EX36 4ER
Tel. 01769 572653
Hollies Trout Farm & Fishery, Slade Lane, Honiton, EX14 4QS
Tel. 01404 841428
Home Farm Fishery, Red Cedars, Exeter, EX6 8HP
Tel. 01626 866259
Newhouse Fishery, Newhouse Farm, Totnes, TQ9 7JS
Tel. 01548 821426
Peter Bingle Wreck Fishing, North Quay, Paignton, TQ4 6DU, Devon
Tel. 01803 666350
Quayside Hospitality Ltd, 3 Longbridge Rd, Plymouth, PL6 8LT
Tel. 07411 980272
Stafford Moor Fishery, Winkleigh, EX19 8PP
Tel. 01805 804360
Town Parks Fishing, Town Parks Totnes Rd, Paignton, TQ4 7PY
Tel. 01803 523133
Wiscombe Park Fishery, Wiscombe Park, Colyton, EX24 6JE
Tel. 01404 871474

Fishing Lake: If you manage a fishing lake in Devon please contact us for your free listing here.
Covering the following areas in Devon: Alfreton, Ashbourne, Bakewell, Belper, Burton-On-Trent, Derby, Heanor, Ilkeston, Matlock, Ripley, Swadlincote
This page is part of our Fishing Lake Directory for Devon. If you weren't looking for Fishing Lake in Devon please use the search at the bottom of the page.
Fishing Lake Reviews in Devon
Please contact us with your reviews of any of the lakes you visit or fish. Opening hours and costs are very useful.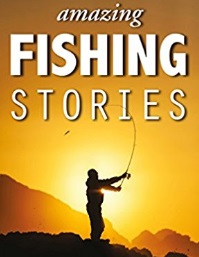 You will find short extracts from Amazing Fishing Stories on each of our directory pages. There is a link to buy the book on our book page.