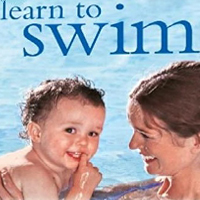 Read about us in Woman Magazine
Our Baby Swimming site is an offshoot of our nervous swimmers program offering the opportunity for mothers and babies to :
Learn about baby swimming
Read articles and find information about teaching baby to swim
Purchase Little Dippers Baby Swimming DVD
Book one-to-one Baby Swimming Classes in a small private pool
Arrange Mother and Baby Swimming Sessions
rImprove Mums confidence in the wate
Get in touch with other Mums in your area
Babies enjoy much in the water. Swimming is the most complete sport and the first thing to start practicing, even before babies learn to walk or crawl. Until recently, doctors and experts recommended not to take the kids swimming lessons until they met four years, but in recent years has appeared a type of baby swimming highly recommended:
Stimulation exercises in the water with the baby.
Baby classes are not lessons for babies to learn to swim, among other things, because it is not until about age four when the musculoskeletal system is developed enough to swim. These baby classes are an activity that seeks aquatic baby stimulation through a series of games that allow you to learn to float and move through the water with the help of their parents.
In this method the role of the father or mother in the water is essential. Through technical guidance of the teacher in charge of the activity, parents participate in the aquatic adventure of your baby. Besides this initial contact will reinforce the bond between parents and babies, living an original, unique experience.
At what age should we begin these baby classes?
The age at which infants begin to learn is not clearly defined. What the experts recommend is that you wait until the baby is four months since it is at that age when you finish the immune system mature small, and the risk of ear infections or colds is lower. The Committee on Sports Medicine and Training of the American Academy of Pediatrics for many years opposed to children under four years give swimming lessons, on the grounds that they considered that the risks  – as cooling child, possibility of water poisoning and infections – and the false sense of security that could produce some parents that their children would be able to swim and self-care in the water were downright harmful to the child's health. But since 2000 this position has changed dramatically: the Committee stated that the risks can be avoided through precautions and safety measures.
Finally, if you've had a good or bad experience trying to find baby swimming, please drop us a line.
Thanks for visiting Baby Swimming and we wish you and your baby every joy and success as your baby  learns to play swim.