Find instructors for swimming lessons for kids in Aberdeenshire
Swimtime Scotland, within DW Sports Fitness, Unit 2, Boulevard Retail Park, Links Rd, Aberdeen, AB11 5EJ, Aberdeenshire
Tel. 0131 278 0444
Swimming Lessons for Kids: If you give swimming lessons for kids in Aberdeenshire please contact us for your free listing here. If you were searching for a private lessons in Aberdeenshire or any of the following areas, please let us know who you go to if they aren't listed. We had a malicious hack recently and lost all our data so we would be very grateful for your help in replacing it.
Covering the following areas in Aberdeenshire: Aberdeen, Aberlour, Aboyne, Alford, Ballater, Ballindalloch, Banchory, Banff, Buckie, Castle Douglas, Dalbeattie, Ellon, Fraserburgh, Huntly, Insch, Inverurie, Keith, Kirkcudbright, Laurencekirk, Macduff, Milltimber, Peterculter, Peterhead, Stonehaven, Strathdon, Turriff, Westhill

This page is part of our Swimming Lessons for Kids directory for Aberdeenshire. If you weren't looking for Swimming Lessons for Kids in Aberdeenshire please use the search at the bottom of the page
---
Swimming Lessons for Kids Aberdeenshire
Not finding what you need? Then please contact us to enquire about residential swimming lessons. Prices for our residential swimming courses can be found on our prices page. For your residential swimming lessons, you will be staying in the house next door to Irene's private swimming pool. Facilities include kitchen, shower/bathroom, 1 double bedroom with clean bedding, lounge, tv/dvd/freeview, micro-wave, kettle, toaster, fridge and central heating. Children that are Frightened> Being afraid isn't a reason to let your child avoid swimming lessons. It's normal to be afraid of the water, for some more than others. You don't want to force your child to take swimming lessons but letting them duck out won't work either.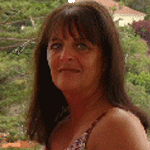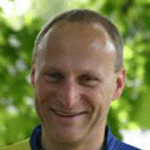 How Long Before my Child Learns to Swim?
When teaching children to swim it is important to remember that they should learn at their own pace. They will not develop confidence if they do not trust their teacher, and they will not enjoy the water if they are forced in before they are ready. Some students learn at a quicker pace than others, but in the end they all usually learn to swim as well as each other.
---
Learn to Swim with private tuition.
Private Lessons 1-1
 Learn to Swim – Residential Workshops
---

Full List of areas covered on our Aberdeenshire Swimming Lessons For Kids Directory:
Aberchirder, Aboyne, Achath, Affleck, Aldie, Alford, Allanaquoich, Allancreich, Allardice, Arbuthnott, Ardallie, Ardgowse, Ardlair, Ardo, Ardoyne, Arnhall, Arthrath, Artrochie, Asloun, Auchallater, Aucharnie, Auchattie, Auchenblae, Auchininna, Auchintoul, Auchiries, Auchleven, Auchlunies, Auchmacoy, Auchnagatt, Aucholzie, Auchorrie, Auds, Aultnapaddock, Aulton, Auquhorthies, Backburn, Backfolds, Backhill, Backhill of Clackriach, Backhill of Trustach, Backside, Badenscoth, Badenyon, Bailliesward, Bainshole, Balbithan, Balchers, Balfour, Balgove, Balgreen, Balhalgardy, Ballater, Ballaterach, Ballochan, Ballogie, Balmedie, Balthangie, Banchory, Banchory-Devenick, Banff, Bankhead, Barthol Chapel, Baulds, Bearnie, Beggshill, Belhelvie, Belhinnie, Bellabeg, Benholm, Birkenhills, Birkhall, Birse, Birsemore, Blackbraes, Blackburn, Blackchambers, Blackdog, Blackford, Blackhill, Blackness, Blairshinnoch, Blairydryne, Blairythan, Blindburn, Boddam, Bogbrae, Bogfern, Bogfields, Bogfold, Boghead, Bogniebrae, Bograxie, Bogton, Bonnykelly, Bonnyton, Borrowfield, Boultenstone, Boyndie, Brackens, Bracklamore, Braefoot, Braemar, Braenaloin, Brathens, Brideswell, Bridge of Alford, Bridge of Bogendreip, Bridge of Canny, Bridge of Dee, Bridge of Dye, Bridge of Ess, Bridge of Feugh, Bridge of Gairn, Bridge of Muchalls, Bridgend, Broadsea, Broomfield, Broomhead, Brownhill, Bruntland, Buchanhaven, Bulwark, Burnend, Burnhaven, Burnhervie, Burnside, Bush Crathie, Cairnargat, Cairnbeathie, Cairnbrogie, Cairnbulg, Cairne, Cairness, Cairnhill, Cairnie, Cairnorrie, Cambus o'May, Cammachmore, Candacraig, Canterbury, Cardno, Carmont, Carnichal, Carnousie, Castleton, Catterline, Causeyend, Chapel Hill, Chapel of Garioch, Chapelton, Charlestown, Clachanturn, Clashindarroch, Clatt, Clatterin Brig, Clochtow, Clockhill, Clola, Clova, Clovenstone, Clunie, Coachford, Cobairdy, Coburty, Cock Bridge, Coldwells, Collieston, Collmuir, Collynie, Colnabaichin, Colpy, Comers, Conland, Cookney, Cookston, Coralhill, Cordach, Corgarff, Cornhill, Corrachree, Corse, Corse of Kinnoir, Corsindae, Cothall, Cottown, Cot-town, Coull, Cowie, Coynach, Coynachie, Craigculter, Craigdam, Craigearn, Craigellie, Craigie, Craigie Brae, Craiglug, Craigmaud, Craigmyle Ho., Craik, Cranna, Craskins, Crathes, Crathie, Crawton, Crichie, Crimond, Crimonmogate, Crofts of Haddo, Cromblet, Cross of Jackson, Crossroads, Crovie, Cruchie, Cruden Bay, Culdrain, Culsh, Cultercullen, Culvie, Cuminestown, Cushnie, Cuttyhill, Daldownie, Dalfad, Dalmadilly, Darnabo, Darnford, Darra, Dartfield, Davan, Daviot, Deecastle, Delfrigs, Denend, Denhead, Denmill, Denmoss, Denside, Dinnet, Dorsell, Doune Park, Douneside, Downies, Drumblade, Drumblair, Drumdelgie, Drumhead, Drumlasie, Drumlithie, Drumoak, Drums, Drumwhindle, Drymuir, Dubford, Dulax, Dumeath, Duncanston, Dunecht, Durno, Dykelands, Dykeside, Earlsford, East Auchronie, East Cairnbeg, East Davoch, East Learney, East Mains, Easter Balmoral, Easter Ord, Easter Tulloch, Easter Whyntie, Ecclesgreig, Echt, Edinbanchory, Ellon, Elrick, Errollston, Esslemont, Fattahead, Fawsyde, Feith-hill, Fetterangus, Fettercairn, Fetternear Ho., Feus of Caldhame, Fichlie, Findon, Fingask, Finnygaud, Fintry, Finzean, Fisherford, Flushing, Folla Rule, Forbestown, Fordoun, Fordyce, Fortrie, Foulzie, Foveran, Fraserburgh, Frendraught, Fyvie, Gamrie, Gardenstown, Garlogie, Garmond, Gartly, Garvock, Gask, Gateside, Glack, Glanderston, Glascorrie, Glashmore, Glassaugh, Glassel, Glenbervie, Glencat, Glencuie, Glendye Lodge, Glenkindie, Glensaugh, Glenshalg, Glenton, Gordonstown, Gorrachie, Gourdas, Gourdon, Grainhow, Grantlodge, Greendams, Greenhall, Greenheads, Greenlaw, Greenmyre, Greenskares, Greystone, Hardgate, Hatton, Hatton Castle, Hatton of Fintray, Hattoncrook, Haughs, Heathcot, Heugh-head, Hillbrae, Hillhead of Auchentumb, Hillhead of Cocklaw, Hillockhead, Hillside, Hilton, Hirn, Howe of Teuchar, Huntly, Hythie, Inch, Inchmarlo, Inchnabobart, Inkhorn, Insch, Inver, Inverallochy, Inverbervie, Inverebrie, Inverey, Invergelder, Inverkeithny, Invernettie, Inverquhomery, Inverugie, Inverurie, Inverythan, Ironside, Jackstown, Johnshaven, Johnston Mains, Kebholes, Keig, Keilhill, Kemnay, Kennerty, Kennethmont, Kildrummy, Kincardine O'Neil, Kincraig, Kinellar, Kingsford, Kinharrachie, Kinknockie, Kinmuck, Kinnadie, Kinneff, Kintocher, Kintore, Kiplaw Croft, Kirkney, Kirkton, Kirkton of Bourtie, Kirkton of Culsalmond, Kirkton of Durris, Kirkton of Glenbuchat, Kirkton of Logie Buchan, Kirkton of Maryculter, Kirkton of Skene, Kirktonhill, Kirktown, Kirktown of Alvah, Kirktown of Auchterless, Kirktown of Fetteresso, Kirktown of Rayne, Kirktown of Slains, Knaven, Knowes of Elrick, Knowhead, Ladysford, Laithers, Landerberry, Largie, Largue, Lary, Lauchintilly, Laurencekirk, Leask, Lemnas, Leochel-Cushnie, Leschangie, Leslie, Lessendrum, Lethenty, Ley, Leylodge, Leys, Linhead, Linn of Muick Cottage, Little Dens, Little Idoch, Little Ley, Loanhead, Lochside, Logie Coldstone, Logie Newton, Longdrum, Longhill, Longmanhill, Longside, Lumphanan, Lumsden, Lunderton, Luthermuir, Lyne, Lyne of Skene, Macduff, Macterry, Mains of Culsh, Mains of Dillavaird, Mains of Drum, Mains of Dudwick, Mains of Fedderate, Mains of Linton, Mains of Pitfour, Mains of Pittrichie, Mains of Thornton, Mar Lodge, Marnoch, Maryhill, Marykirk, Marywell, Maud, Meikle Strath, Meikle Tarty, Meikle Wartle, Melgum, Melrose, Memsie, Menie Ho., Mergie, Methlick, Mid Ardlaw, Mid Beltie, Middlehill, Middleton, Midtown of Barras, Migvie, Milbethill, Mill of Colp, Mill of Elrick, Mill of Kingoodie, Mill of Monquich, Mill of Uras, Millbank, Millbreck, Millburn, Millden, Millton of Noth, Milltown, Milltown of Campfield, Milltown of Craigston, Milltown of Towie, Milton Coldwells, Milton Inveramsay, Milton of Auchinhove, Milton of Cairnborrow, Milton of Cullerlie, Milton of Cushnie, Milton of Tullich, Minnes, Minnonie, Mintlaw, Monkshill, Monteach, Montgarrie, Monymusk, Morphie, Mossat, Mosshead, Mounie Castle, Mountblairy, Mowtie, Muchalls, Muckletown, Muir, Muir of Fowlis, Muirden, Muirhead, Muirskie, Muirtack, Muiryfold, Nether Crimond, Nether Glasslaw, Nether Kinmundy, Nether Lenshie, Nether Pitforthie, Netherbrae, Netherley, Nethermuir, New Aberdour, New Byth, New Deer, New Leeds, New Mains of Ury, New Mill, New Pitsligo, Newbigging, Newburgh, Newmachar, Newmill, Newnoth, Newseat, Newton, Newtonhill, Newtown, North Essie, North Millbrex, Northburnhill, Northfield, Old Craig, Old Crombie, Old Deer, Old Kinnernie, Old Leslie, Old Portlethen, Old Rattray, Old Rayne, Oldhall, Oldmeldrum, Oldmill, Oldtown of Ord, Oldwhat, Ordhead, Ordie, Orrok Ho., Overton, Oyne, Park, Parkneuk, Pathhead, Peathill, Pennan, Percie, Perkhill, Peterhead, Petty, Pettymuick, Phesdo, Pitblae, Pitcaple, Pitfichie, Pitinnan, Pitmedden, Pitmunie, Pittodrie Ho., Plaidy, Port Elphinstone, Port Erroll, Portlethen, Portsoy, Potarch, Potterton, Protsonhill, Quilquox, Rathen, Raxton, Redcloak, Redford, Redhill, Redhouse, Rhynie, Rickarton, Rinloan, Rinmore, Roadside of Kinneff, Rora, Rorandle, Rosehearty, Rosehill, Rothiebrisbane, Rothienorman, Ruthven, Sandend, Sandfordhill, Sandhaven, Sauchen, Sauchieburn, Scotston, Seatown, Shiels, Silvermoss, Sinnahard, Skares, Skelmonae, Skelmuir, Slack, Slains Park, Slioch, Smallburn, South Blackbog, South Kirkton, South Redbriggs, South Upper Barrack, Southend, Spittal of Glenmuick, Springleys, St Combs, St Cyrus, St Fergus, St Katherines, Steinmanhill, Stirling, Stonehaven, Strachan, Straloch, Strathdon, Strathgirnock, Strichen, Stuartfield, Succoth, Sunnyside, Tanglandford, Tarland, Tarves, Tavelty, Teuchan, Tewel, Thainston, Thainstone, The Banking, The Birks, The Burn, The Neuk, Thomastown, Thornyhill, Thunderton, Tifty, Tillathrowie, Tillery, Tillybirloch, Tillycorthie, Tillydrine, Tillyfar, Tillyfour, Tillyfourie, Tillygreig, Tillypronie, Tipperty, Tocher, Todlachie, Toll of Birness, Torbeg, Tornahaish, Tornaveen, Torphins, Torrancroy, Torry, Torterston, Towie, Tulloch, Tullochvenus, Tullynessle, Turclossie, Turriff, Udny Green, Udny Station, Union Croft, Upper Boyndlie, Upper Burnhaugh, Upper Hawkhillock, Upper Lochton, Upper Ridinghill, Wardhouse, Wartle, Waterhill of Bruxie, Waterloo, Waterside, Weachyburn, Wedderlairs, West Cairncake, West Park, Wester Badentyre, Wester Culbeuchly, Wester Fintray, Wester Ord, Westerton, Westhall, Westhill, Westside, Wheedlemont, Whinnyfold, Whitebog, Whitecairns, Whitefield, Whiteford, Whitehills, Whitehouse, Whiterashes, Whitestone, Whitestripe, Whitewell, Whitlam, Woodend, Woodhead, Woodtown, Wrae, Wrangham, Yonder Bognie, Ythanwells, Ythsie