Find teachers for baby swimming classes in Outer London
Immerse Swimming – Covent Garden, 1 Aldwych, London, WC2B 4BZ
Tel. 020 3868 6559
Goggle and Giggle Ltd, 112 Great Russell St, London, WC1B 3NQ
Tel. 07769 257633
DMT Swimming Lessons, 15 Marshall St, London, W1F 7EL
Tel. 07813 845176
Paul Dillon Swimming Club, 20 Dersingham Rd, London, NW2 1SL
Tel. 020 8830 9939
Strictly Swimming, Citypoint, 1, Ropemaker St, London, EC2Y 9AW
Tel. 07876 743656
Aqua Swim Swimming School, Colindale Primary School, Clovelly Avenue, London, NW9 6DT
Tel. 020 8931 1811
Teach Swim Academy, Firs Lane, London, N21 3ER
Tel. 07809 505098
Immerse Swimming, Studio 12 The Trampery On The Gantr, 1 Waterden Rd, London, E15 2HB
Tel. 07496 167429
Fastfins, The Swimming Pool, Sport Imperial W2, Norfolk Place, London, W2 1PG
Tel. 07967 660050
Aweswim Swimming Lessons, Wessex Gardens Primary School, Wessex Gardens, London, NW11 9RR
Tel. 01923 537070
I Love to Swim, Western Gateway, London, E16 1AL
Tel. 07538 706414
3s Swim School, within, City Of London School For Girls, St, London, EC2Y 8BB
Tel. 07525 328582
Baby Swimming Classes: If you give baby swimming classes in Outer London please contact us for your free listing here. If you were searching for a private lessons in Outer London or any of the following areas, please let us know who you go to if they aren't listed. We had a malicious hack recently and lost all our data so we would be very grateful for your help in replacing it.
Covering the following areas in Outer London: Acton, Aldgate, Barking and Dagenham, Barnet, Barnsbury, Bayswater, Bayswater/Paddington, Bethnal Green, Bexley, Bishopsgate, Bloomsbury, Bow, Bowes Park, Brent, Bromley, Camden Town, Canary Wharf, Canonbury, Chingford, Chiswick, Clerkenwell, Colindale, Covent Garden, Cricklewood, Crouch End, Croydon, Dalston, Ealing, East Finchley, East Ham, East London, Electoral Reform Society, Enfield, Euston, Fenchurch Street, Finchley, Finsbury Park, Fleet Street, Forest Gate, Golders Green, Greenwich, Hammersmith, Hampstead, Hanwell, Harlesden, Harrow, Havering, Hendon, Highams Park, Highbury, Highgate, Hillingdon, Holborn, Holloway, Homerton, Hornsey, Hounslow, Kensal Green, Kensington, Kentish Town

This page is part of our Baby Swimming Classes directory for Outer London. If you weren't looking for Baby Swimming Classes in Outer London please use the search at the bottom of the page
---
Baby Swimming Classes Outer London
Not finding what you need? Then please contact us to enquire about residential swimming lessons. Prices for our residential swimming courses can be found on our prices page. For your residential swimming lessons, you will be staying in the house next door to Irene's private swimming pool. Facilities include kitchen, shower/bathroom, 1 double bedroom with clean bedding, lounge, tv/dvd/freeview, micro-wave, kettle, toaster, fridge and central heating. Baby swimming classes usually start at around 6 months although many recommend not till 12 months. Babies can be taken swimming immediately after giving birth! The NHS advises that babies can be taken swimming at any age but under 6 months, a large public pool is too cold for a baby.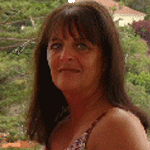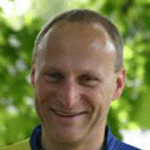 Do Babies Know How to Swim?
Newborn babies instinctively know not to breathe while their heads are submerged in water," says Certified Nurse-Midwife Charlene Taylor, who has assisted in more than 50 water births near her Boston, Mass. home. "From what I've seen, it seems as if they know how to swim instinctively. Many of them open their eyes and move their limbs and propel themselves forward in the tubs.
---
Take a look at private lessons with us.
Private Swimming Lessons
 Baby Swimming – Private Lessons
---

Full List of areas covered on our Outer London Baby Swimming Classes Directory:
Marylebone, Mayfair, Merton, Mill Hill, Moorgate, Muswell Hill, New Southgate, North Finchley, North Kensington, Notting Hill, Paddington, Palmers Green, Plaistow, Poplar, Redbridge, Richmond upon Thames, Shepherds Bush, Shepherd's Bush, Shoreditch, Soho, South Tottenham, Southgate, St John's Wood, St Paul's, Stamford Hill, Stepney Green, Stoke Newington, Strand, Stratford, Sutton, The Hyde, Tottenham, Upper and Lower Clapton, Upper Edmonton, Upper Holloway, Upton Park, Victoria Dock, Waltham Forest, Walthamstow, Wanstead, Wapping, West Ealing, West Kensington, West London, Whetstone, Willesden, Winchmore Hill, Wood Green, Woodford