The Language of Iran
The University of Alicante offer, for the first time, Persian language courses.
Alicante, August 3, 2012
The Persian language, which is now an official language in Iran, Afghanistan and Tajikistan, has large communities of speakers in India and Pakistan and across the world. The Iranian Seminar of the University of Alicante with the support of Iran's Cultural Ministry, in its efforts to develop the study of language and Iranian culture, starts – for the first time – the launch of the courses "Introduction to the Persian language 1 "and" Persian Language 2 ".
Under the direction of a Professor of Arabic and Islamic Studies at the UA, Jose Francisco Cutillas Ferrer, the courses will be developed from September to December 2012 and are recognized with 4 credits CECLEC. The study and development of the Persian world in the AU has been producing fruit. The Seminar on the AU Iranología emerges as an academic space for the dissemination of ideas, ongoing research, and projects, or activities that raise awareness of the culture and civilization of the Persian world. The University of Alicante in February hosted the Second Meeting of the Spanish Society of Iranología, which had the participation of specialists from the world renowned pre-Islamic, Central Asian and Persian classical world.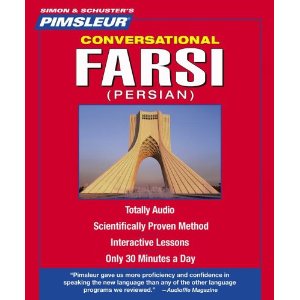 Persian is an Indo-European Indo-Iranian branch that has been widely circulated throughout history in Iran (place whence arose), Central Asia and the Indian subcontinent. It is the only Iranian language with a spread so wide and the only one that became a lingua franca ancient literature that still remains today appreciated as one of the greatest of world literature. Persian language courses are aimed at all those who wish to approach the world of iranología from related fields, such as the case of students majoring in Classical Philology, who wish to broaden their knowledge of the Indo-European language, or those of Arabic Studies or History is interested in that, no doubt, the second language of Islam.